Holiash wrote:

.

Marvin,

Thanks for answering. There are many things I know, that you would rather care less to indulge in. But these papers are rather trinkets among all. I advise you to retain your motivation, it's always tough, but do keep up trying to help others.

I hope all goes well.

Cheers!
It's okay, thanks for the advice Ash!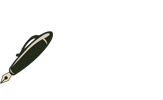 - Ex TuT Marvin.